Dragon Digest Issue 10: November 9, 2017
Volunteer Roundup | PTA News  | School and District News  |   Community News | Upcoming Events
PTA News and Information
The Cascadia PTA knows that a strong partnership among our families, school leaders and community members is important to the success of our students and school. That's why we are participating in the National PTA School of Excellence program, which grows partnerships between PTAs and schools to enrich the educational experience and overall well-being of all students. [Read More]
Take the Survey: https://www.surveymonkey.com/r/QZVPYFG
---
Second Grade Game Night, 11/16
Game night in the school cafeteria. Kids bring games to share, potluck dinner. 6-8PM
---
Fifth grade walk in the (Carkeek) park with salmon 11/18
Come see hundreds of returning chum and coho make their way into Piper's Creek at Carkeek Park on Saturday November 18th, 12:45 PM. [Read More]
Volunteer Round-up
Soup's On!
Teacher/Staff Appreciation Lunch Time to show our teachers and staff some appreciation for all they do! We need lots of ready-to-eat soups in crockpots, as well as rolls/muffins, side dishes, beverages and desserts.
Sign Up At: Soup's On SignUpGenius
---
Book Fair
Volunteers needed to run cash registers and supervise students at the Schoolastic BookFair, during student conferences. Sign up here: Book Fair sign-ups.
---
Garden Design Planning
Calling all professional and amateur gardeners! Linda Overbay, Cascadia's PTA Garden Volunteer Coordinator, has put out call for volunteers in our community. We are looking for 5 to 7 folks who would like to shape the vision of the Cascadia Garden over the next 2 years. [Sign Up Here]
---
Please keep an eye on the Volunteer SignUpGenius for more opportunities!  It is updated regularly. [Read More]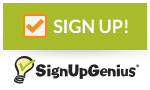 Advocacy News:
For details concerning all advocacy topics, please go to the Advocacy page. A brief summary of topics is below.
Racial Equity in HCC North End Meeting:
Mark your calendars!  Racial Equity in HCC Informational Meeting Thursday, November 9, 6:00 pm-7:30 pm Greenwood Library (8016 Greenwood Ave. N.) Follow Racial Equity in HCC on Facebook.
Call to Action:
Tell SPS what you think we need for revised HCC high school pathways. The HCC Advisory Committee link includes a model e-mail to the Board you can use if you agree with its position. We also recommend asking the School Board to postpone its planned vote on the SAP beyond December 6.
New student-assignment plan (SAP) for 2019-2020: Changes to high school boundaries and advanced learning:
Various options are under discussion to change high school boundaries or advanced learning, but we have learned what the district will likely present the School Board for approval.
For more information, visit the Community Forum for HCC in Seattle Schools here.
For questions or feedback, please e-mail: enrollmentplanning@seattleschools.org. You can find the link to proposed high school boundary changes and the related timeline here.
School News:
Library UpdateThe Scholastic Book Fair is coming soon! It will be in Cascadia's library on Monday, Nov. 20th, and Tuesday, Nov. 21st, during family/teacher conferences. [Read More]Global Reading Challenge for 4th and 5th graders will begin after Thanksgiving break. The Seattle Public Library hosts this optional program for all Seattle Public School students in 4th and 5th grades. [Read More]For more library news, check out the library blog.Go Dragons!
Community News and Happenings:
Roosevelt High School's Jazz NutcrackerThe Roosevelt High School Jazz Band will perform Duke Ellington and Billy Strayhorn's Jazz Nutcracker on Saturday, December 2nd at 7:30 p.m. and Sunday, December 3rd at 2:00 p.m. in the RHS Performing Arts Theatre. This fanciful take on the Tchaikovsky suite is sure to get you swinging into the holiday season. For ticketing information visit: http://www.rooseveltjazz.org/events/jazz-nutcracker
KidsCo Information:
As we prepare to open registration for winter term, below are some updates and general
reminders.
Club descriptions will be available on the PTA website by the week of November 13th.
Registration for winter term will open Monday November 27th. We are moving to a lottery
system, so families will have until Dec 1 to get registration in to Kids Co before open spots
are filled. Families will be notified of which clubs their child gets into no later than the week of December 11th.
Winter term will begin on Monday, January 8th and will run until Friday March 23rd. Like
this term, clubs will run until 4:00pm each day.