Dragon Digest Issue 8: October 26, 2017
Volunteer Roundup | PTA News  | School News  |  Community News | Upcoming Events
President's Message
To Cascadia Families,
Thank you all for making our first annual Fall Festival such an incredible event last week! We could not have done it without the help of our wonderful volunteers and the participation of so many families. The kids clearly had a fun time creating the community mural, dancing in the gym, and consuming terrifying amounts of apple cider. And the Donation Station supporting Mary's Place was overflowing. It was a success all around for our great community!
Friday is the LAST day of the Annual Fund drive and we still need to raise $28,000. Please donate today so we can continue to fund more events like the Fall Festival!
Many thanks,
Debbie Paulsen
Cascadia PTA President
PTA News and Information
3rd Grade Pizza and Games Night Friday, November 3rd 6-8pm. [Read More]
---
Did you join the PTA?
 If you have questions about the process, what the PTA does or the benefits of
Complete enrollment for adults only, as students are all honorary members. If you have any questions, please email membership@cascadiapta.org
---
Volunteer Round-Up:
Attention volunteers! We're using Sign-up Genius for these, and you should see tabs to easily switch to all current sign-up sheets from this page.
Current Needs:
Recess Reading:Each teacher has two blue Recess Reading passes that she or he can issue for Thursday or Friday lunch recess to allow students to read their own books they bring along in the cozy couch area in the middle of the library, but they need supervision. This is quick and easy job—bring your own book to read, too.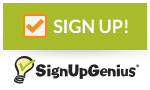 The sign-ups are being constantly updated.  Check out the 
volunteer page
.
School News:
October 31st
Many classrooms will host fall harvest parties on or around October 31st. If you child wants to dress up please help to ensure their costume at school follows these guidelines: Safe for walking around, no weapons or weapon like pieces, no masks (they limit identification and visibility). Teachers will determine whether costumes can be worn all day or just during the class party. Students should still be able to participate fully in P.E. or art classes and their regular academics.
Candy Challenge: once again our PE teachers Mrs. Briones and Ms. Sayles will be running a "candy challenge" program. Students can bring in candy they collect from November 1st through the 3rd. All candy will be given to Best Dentistry who in turn sends it to troops via Operation Gratitude. Students can bring in any candy they collect (don't buy extra for this) and want to donate. Bring it to the gym in a bag labeled with their name and teachers name.
[See More]
---
Parent-Teacher Conferences
November will be here next week and that means Parent Teacher Conferences! The Monday and Tuesday before the Thanksgiving Holiday are set aside so teachers can meet with you and discuss the hopes, goals and progress of your child. This time is a valuable chance for you to get to meet with your child's teachers. If you haven't already please work with your teacher to set up a time during that week to meet. Teachers will usually offer early and late times during the Monday and Tuesday to help accommodate working families. Many teachers have sign ups that they have sent out electronically. Email your teacher if you have any questions.
Community News and Happenings:
Halloween
Halloween in Licton Springs Park!
Calling all little ghosts, goblins, pirates, or princesses to join us from 4:30 to 6:30 PM in Licton Springs Park Oct. 31 for our annual Friends of the Forest events!
---
Northwest Boychoir
The Northwest Boychoir offers the perfect blend of music training and Serious Fun! Northwest Boychoir is holding auditions for boys who love to sing on Saturday, November 4 or at a time convenient for you. [Read More]