Dragon Digest Issue 7: October 19, 2017
Volunteer Roundup | PTA News  | Advocacy News  |   Community News | Upcoming Events
President's Message
The Annual Fund drive is in its final days and I am thrilled to announce that we have raised over $206,000 so far! This is fantastic news. Thank you all so much for your support. The Annual Fund directly provides many of the programs our students enjoy. The garden program is already in full swing, fourth and fifth graders have begun their instrumental music lessons, and fifth graders are all lined up to take part in our unique and amazing Shakespeare program later this year.
We only have TWO DAYS LEFT to raise the remaining $50,000 and we need everyone's help. If we do not fully fund our budget, we will need to extend the campaign or make some tough decisions about what must be removed. The tutor program, community events budget, professional development funds, and opportunity and classroom grants for teachers are all at risk. Please give what you can to help us save these pieces of the puzzle that will give our students and teachers the resources they need. If you have any questions or need another red envelope, please contact our wonderful Fundraising Directors, Miranda and Shelby, at fundraising@cascadiapta.org.
I want to remind everyone that we have a very exciting new event, the Fall Festival, planned for TODAY (October 19) from 6-8 pm. There will be a live DJ and dancing in the gym, arts and crafts in the Commons, plus snacks and drinks for the kids. Remember to bring donations for Mary's Place if you'd like to contribute. New socks and new or like new cold weather gear are good options. Thank you for helping us support our larger community!
And finally, please remember to keep an eye out for new volunteer opportunities on the website (
http://www.signupgenius.com/index.cfm?go=c.SignUpSearch&eid=0BC3C9DDF4CDFB6D&cs=09B1BADC8FC48B117B0B64735BB49BBA
). We just started a Recess Reading program on Thursdays and Fridays during lunch recess to give our kids another opportunity for quiet reading time. I volunteered last week and it was super easy and rewarding. Students get a pass from their teacher and volunteers just need to supervise the space. The kids were thrilled! Please consider whether you have an extra hour in the day to help out with Recess Reading or one of our other volunteer needs.
Thank you for all of your help and support this year,
Debbie Paulsen
Cascadia PTA President
PTA News and Information
Fall Festival Thursday 10/19, 6-8pm
It's party time! Today is Cascadia's Fall Festival, 6pm-8pm, our first all-school party this year. There will be a DJ, individual crafts, a large paper mural project, and of course refreshments. Enter through the gates and head to the gym. Also: There will be a donation station benefiting Mary's Place! Suggested donations are any size of clean socks or canned soup/stew/fruit. Hope to see you there.
---
Picture Day Is Tomorrow (10/20)
If you missed your paper order form, online ordering is also available at yuenluistudio.com
Click on Schools/Sport/Yearbooks
Select School & Sports Pre-pay
Enter Keyword: Cascadia
Click the View Gallery button under our Cascadia Elementary logo
Complete the online order process. If you order online, it is not necessary to send a receipt into school with your child.
Retakes are scheduled for Wednesday, November 29th.
If you have any questions, contact Cheryl Haug at cheryl at houseofhaug.net.
---
Did you join the PTA?
Complete enrollment for adults only, as students are all honorary members. If you have any questions, please email membership@cascadiapta.org
Volunteer Round-Up:
Recess Reading
Recess Reading at lunch urgently needs volunteers weekly on Thursdays and Fridays – sign up today!
---
We need two co-chairs (or three) to help with the Teacher Appreciation Committee!
There is a concentrated effort in May (7-11) and help organizing a few all staff lunches throughout the year. This is a job that can be done on your own schedule, a great way for working parents to stay involved!!
Please email volunteers at cascadiapta.org to learn more!!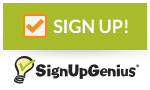 We'll be adding sign-ups on an ongoing basis over the course of the year for anything that comes up.
You will also need to update your volunteer paperwork! Instructions are on the volunteer page.
Advocacy News
Advocacy Survey says!
Thank you for all who took the time to answer our advocacy survey. We had 69 responses from Cascadia families.
A few key takeaways:
Top advocacy priorities for our community according to the survey:
1. Fully funding education
2. HCC
3. Close tie between capacity management and equity issues
Middle school/high school pathways and special education were also listed.
In reviewing topics you'd like to learn more about, there was a vast range including standardized testing, 2EP, transportation, lunches, the fate of HCC and beyond. Many also voiced wanting specific action items so I took this as finding the right balance of informative vs action-oriented and will work to share information from appropriate folks at the state, district and school level more information on topics that were highlighted throughout the year.
Opportunity to rally for fully funding education:
Tuesday, October 24th 8:30 a.m.
Steps of the Washington State Supreme Court
415 12th St W, Olympia, WA 98504

The Supreme Court will be hearing oral arguments in the McCleary case next Tuesday morning. Washington's Paramount Duty, Washington Education Association, the Seattle Council PTSA, the Washington BATs, the NAACP, the Multicultural Education Rights Alliance, the African American Leadership Forum, and ARC of King County will all join forces at the steps of the Temple of Justice to show all three branches of state government that they still haven't fulfilled our paramount duty to fully and amply fund our public schools — and urge the justices to act.
This is an important rally to show the Supreme Court and the state legislature that our students' constitutional right to a fully and amply funded public education is still not being met. Based on projections by the state's own Quality Education Council, the legislature still needs to come up with another $6.5 billion for our public schools.
Click here to 
RSVP
 to Washington's Paramount Duty or just show up! For more information, you can visit Washington's Paramount Duty 
Facebook page
 or contact Summer Stinson, President, WPD and Cascadia parent, summerstinson@gmail.com.
Opportunity to learn about the Student Assignment Plan:
There is an important School Board work session coming up around the Student Assignment Plan on Thursday, 
Oct 25th from 4:30 p.m. – 7:30 p.m. at the John Sanford Center Auditorium, 
2445 3rd Ave S, Seattle, WA 98134.
A plan that the district has been working on (but hasn't been released to the public yet) will be presented to the Board of Directors so it's a good opportunity to understand current thinking in the process. Work sessions are open to the public for observation; there is no opportunity for input at the meeting.More information on this meeting is here:
Here is the district plan for engagement surrounding the SAP and here are
links to more info about the SAP and boundary changes
Community News and Happenings:
Ballard Girls Basketball – Now Playing…
Registration is now open for the Ballard Girls Basketball Fall Clinic on Friday, Nov 10 from 9am-3pm! For girls 3rd through 6th grade (beginner to advanced), this clinic is a fun way to improve your ball handling, shooting, passing and defense. Lots of games and inspiration provided!
Registration is also now open for Ballard Girls Basketball Open Gyms on Wednesdays from Oct 18 through Nov 29 from 6-7:30pm at Whitman Middle School for girls 3rd through 5th grade (beginner to advanced). These open gyms will be run by our coaching staff who will set up teams, call fouls, make substitutions and give brief coaching tips. Space is limited.
To register for clinics and open gyms, visit http://www.ballardgirlsbasketball.com/
Questions? Please send email to Sara Wetstone at wetstonesara at yahoo.com
Northwest Boychoir
The Northwest Boychoir offers the perfect blend of music training and Serious Fun! Northwest Boychoir is holding auditions for boys who love to sing on Saturday, November 4 or at a time convenient for you. Classes for new members begin in January 2018. Boys who are currently in 1st – 4th grade are invited to sign up to audition and no previous music training is needed.
For more than 40 years, the Northwest Boychoir has trained young singers to be fully skilled musicians and perform in professional settings with confidence. Auditions and rehearsals take place at the University Heights Center in Seattle. The Northwest Boychoir is proud to be an inclusive and equitable organization and is firmly committed to assisting families with financial aid.
To schedule an audition appointment or for more information: 206-524-3234 or nwboychoir.org.