Dragon Digest Issue 6: October 12, 2017
Volunteer Roundup | PTA News  | Advocacy News | Upcoming Events
PTA News and Information
Join the PTA
Thank you, thank you, thank you! The Cascadia PTA has reached 320 members — a strong showing of parent engagement! Last year, we peaked at 443 for our larger population.
Haven't joined yet? New members are welcome at any time. Visit PT-avenue.com/join or click below to sign up today.
What are the benefits of PTA membership?
First and most importantly, a large PTA is indicative of an engaged school community. Our aim is always to have as many family members join the PTA as possible.
As a PTA member you are eligible to vote at PTA meetings. PTA members direct the budget, endorse school activities and assist the school with decision-making. The PTA was instrumental in the conversations with the school district around the move to the new location and the change to two north-end HCC programs starting this year.
That said, all family members are welcome and strongly encouraged to attend PTA meeting, ask questions and provide feedback. Cascadia PTA and our school leadership solicit input and opinions via surveys, email and Principal Chats throughout the school year as well.
In addition to direct engagement and school support, PTA members are joining and supporting a large, 501(c)3 nonprofit that advocates for students across the country. This organization provides training, technology and other support for PTAs, which helps standardize processes, provides ideas and guidance and reduces risk for PTAs across the country.
Finally, PTA members receive discounts to services and businesses as an added bonus.
Questions about PTA membership? Visit our FAQ at CascadiaPTA.org or get in touch!
Thank you again for all you do for the Cascadia community!
Best regards,
Daphne Adair | Cascadia PTA Membership Director
membership@cascadiapta.org
Fall Festival
Fall Festival is Thursday, October 19th! Join the fun from 6 – 8pm.  All grades & families are welcome.
What is Fall Festival? Fall Festival is a night of dancing, crafts, art projects, and community giving for all grade levels.
Dance in the Gym: Guest DJ will host dance, limbo contest and other fun activities. Submit your favorite song request using the group name "cascadia" at http://radioparties.djintelligence.com/request/
Craft Projects and Collaborative Art Mural in the Commons: Help build a mural in the Commons to celebrate the Cascadia Community. Supplies provided.
Community giving: Drop off new socks or cans of stew, soup or fruit at the donation table in the Commons. All donations will benefit Mary's Place.
Food: Light refreshments and drinks will be provided by the PTA. Feel free to bring a picnic dinner to eat in the Commons if you don't have time for dinner before the event.
Want to help make this a successful event? Come on Oct. 19th. Want to volunteer at the event? Check out the sign-up-genius.
---
Annual Fund
The PTA is proud to report that we have already accounted for over 30% of our school's red envelopes! Thank you to everyone who has sent in your red envelope.
Every classroom is working hard to get 100% of red envelopes returned and earn a classroom party for their class. We have created a puzzle for each class, and are adding pieces as red envelopes are returned. Here is an example of Ms. Orme's puzzle:
Please turn in your red envelope this week! If you can give generously, please do. If you can not make a donation at this time, please still turn in your envelope. If your kid mail was unreliable and you are in need of a new red envelope, please let Shelby and I know by contacting fundraising@cascadiapta.org. We will get one to your teacher!
Thank you again for being proud supporters of the Cascadia PTA and our Cascadia Elementary students!
Your PTA Fundraising co-chairs, Miranda and Shelby and the Cascadia PTA
Cascadia PTA is a registered (501)c3 organization; Our EIN is 45-2972289. A receipt for Annual Fund tax-deductible donations will be issued by November 1.
---
Recess Reading Thursdays and Fridays
We are cleared to start offering reading space in the library for kids at lunch recess, but we need adult volunteers to staff it, starting this Thursday. Here is the sign-up—take a shift regularly or sporadically as you can.
Recess reading will be supervised reading time in cozy conditions.  Currently it is BYOB (Bring Your Own Book).
---
Help Wanted
Do you have time during the middle of the day and love being outside? Do you love engaging with students and helping them solve problems? We have need for one more Lunch Recess Monitor who wants to join our team for student supervision. Hours are 10: 15-11:45am daily (1.5 hrs), when school is in session. Wage is $15 per hour. Questions or interest, please email Principal Anna Birinyi.
Hourly Tutors Needed: Students at Cascadia Elementary are looking for tutors to help during the school day. We are especially looking for help during mornings (9:30-10:30 writing) and afternoon (1:15-2:15 math) time slots, but also more times that could be added. Tutors would work on skill building or extension projects in math or idea generation and stamina help in writing. Wage is $15 per hour. Please email Principal Anna Birinyi or call 206.314.2000 for more information.
Volunteer Round-Up:
Attention volunteers! We're using Sign-up Genius for these, and you should see tabs to easily switch to all current sign-up sheets from this page. Here are a few examples of our current needs: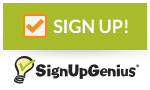 We'll be adding sign-ups on an ongoing basis over the course of the year for anything that comes up.
You will also need to update your volunteer paperwork! Instructions are on the volunteer page.
Advocacy:
As you may or may not know, our school has a PTA Legislative Advocacy Chair whose role is to help inform and encourage advocacy by the school community. My role is not to set or direct advocacy, but rather, support the Cascadia community in engaging in issues relevant to children and youth. My name is Nicole Mirchandani (mom to Zoe, 3rd grader) and I am this year's new Chair. I'm looking forward to meeting many of you this year. I'd love to hear what is top of mind for you as we determine where to focus efforts this year to best support our community. If you could spare 5 minutes, I'd appreciate your feedback on this survey:
https://www.surveymonkey.com/r/CascadiaPTAAdvocacy
In the mean time, please keep an eye on our Advocacy page where current issues include high-school pathway planning and equity in HCC.
---
Support Racial Equality in HCC
Racial Equity in HCC is looking for parents, students, educators, and community members to join their school board advocacy campaign.
Sign up here to join our group at a Wednesday board meeting from 5:15-6:30 pm (the public testimony part of the meeting), at the SPS headquarters (we'll provide all the details). We need you!
Racial Equity in HCC is a team of parents, teachers, students, and community members seeking to improve the racial equity of the Advanced Learning programs (AL and HCC) in Seattle Public Schools. For more information, contact Devin Bruckner (devinbruckner@gmail.com).