Dragon Digest Issue 5: October 5, 2017
Volunteer Roundup | PTA News  | Advocacy News | Upcoming Events
PTA News and Information
Fall Festival
Fall Festival is Thursday, October 19th! Join the fun from 6 – 8pm.  All grades & families are welcome.
What is Fall Festival? Fall Festival is a night of dancing, crafts, art projects, and community giving for all grade levels.
Dance in the Gym: Guest DJ will host dance, limbo contest and other fun activities. Submit your favorite song request using the group name "cascadia" at http://radioparties.djintelligence.com/request/
Craft Projects and Collaborative Art Mural in the Commons: Help build a mural in the Commons to celebrate the Cascadia Community. Supplies provided.
Community giving: Drop off new socks or cans of stew, soup or fruit at the donation table in the Commons. All donations will benefit Mary's Place.
Food: Light refreshments and drinks will be provided by the PTA. Feel free to bring a picnic dinner to eat in the Commons if you don't have time for dinner before the event.
Want to help make this a successful event? Come on Oct. 19th. Want to volunteer at the event? Check out the sign-up-genius.
---
Annual Fund
The ANNUAL FUND is here. RED ENVELOPES went home yesterday, and it will take every member of our community to make this year a success. The fundraising goal is to have every RED ENVELOPE returned, no matter how large the donation in side. Please give generously if you can, but participation at any level helps.
Please return your RED ENVELOPE with the pledge card inside today! We will be holding raffles on 10/16 and 10/20 for all returned envelopes in each grade. Winners get amazing prizes! And if all red envelopes in the class are returned, the PTA will help support a class party for everyone!
Annual Fund timeline
Wednesday, October 4 – Annual Fund envelopes go home.
Monday, October 9 – Annual Fund starts!
Monday, October 16 – First Raffle
Friday, October 20 – Second Raffle, Annual Fund ends!
Learn more here
-Your Fundraising Team (Miranda, Josh, and Shelby)
---
Help Wanted
Do you have time during the middle of the day and love being outside? Do you love engaging with students and helping them solve problems? We have need for one more Lunch Recess Monitor who wants to join our team for student supervision. Hours are 10: 15-11:45am daily (1.5 hrs), when school is in session. Wage is $15 per hour. Questions or interest, please email Principal Anna Birinyi.
Hourly Tutors Needed: Students at Cascadia Elementary are looking for tutors to help during the school day. We are especially looking for help during mornings (9:30-10:30 writing) and afternoon (1:15-2:15 math) time slots, but also more times that could be added. Tutors would work on skill building or extension projects in math or idea generation and stamina help in writing. Wage is $15 per hour. Please email Principal Anna Birinyi or call 206.314.2000 for more information.
Volunteer Round-Up:
Attention volunteers! We're using Sign-up Genius for these, and you should see tabs to easily switch to all current sign-up sheets from this page. Here are a few examples of our current needs: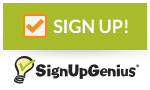 We'll be adding sign-ups on an ongoing basis over the course of the year for anything that comes up.
You will also need to update your volunteer paperwork! Instructions are on the volunteer page.
Advocacy:
As you may or may not know, our school has a PTA Legislative Advocacy Chair whose role is to help inform and encourage advocacy by the school community. My role is not to set or direct advocacy, but rather, support the Cascadia community in engaging in issues relevant to children and youth. My name is Nicole Mirchandani (mom to Zoe, 3rd grader) and I am this year's new Chair. I'm looking forward to meeting many of you this year. I'd love to hear what is top of mind for you as we determine where to focus efforts this year to best support our community. If you could spare 5 minutes, I'd appreciate your feedback on this survey:
https://www.surveymonkey.com/r/CascadiaPTAAdvocacy
In the mean time, please keep an eye on our Advocacy page where current issues include high-school pathway planning and equity in HCC.
KidsCo Information:
This is just a friendly reminder that the out of school time clubs started Monday, October 2nd.
All students participating in clubs will meet in the cafeteria after school. Instructors will sign students in before going to their designated club space. We ask that families enter the school through the cafeteria doors as the front entrance will be locked. Your child must be picked up by 4:00pm.
If you have any questions, please email Vanessa.
Thanks and we are looking forward to a great Fall term!
Vanessa Kitchner