Dragon Digest Issue 4: September 27, 2017
Volunteer Roundup | PTA News  | School and District News  |   Advocacy News | Upcoming Events
Principal's Message
This year we will have two sessions for curriculum night. Teachers will present the same presentation twice in the evening. The first session is 5:30-6:10pm. Then the second session begins at 6:20 and ends at 7pm. We hope this helps families that might have students in more than one grade level attend for their students.
Kids Co. will be hosting child care on Curriculum Night from 5:30-7:00pm. Please take advantage of this service if you will need to bring your children with you.
Kids Co. will only be able to accommodate 40 students (ages 4-12). Current Kids Co. families do not have priority–it is all first come, first serve. The cost is $15 per child. Please bring your cash or check payment to the event.  A Sign-Up-Genius link with password will be delivered via this week's Dragon Digest.
If you have any specific questions about child care, please email Vanessa.
PTA News and Information
---
Reflections Student Art Contest
The annual Reflections student art contest is here! Young artists are encouraged to submit original works on the theme "Within Reach" by Friday, Oct. 20.
[Read More]
---
Library Hours Announcement
Students: please come in the library to read and check out books during the days and times below!
Parents/guardians/teachers: students must be supervised. Please only send them during the times below. Thank you.
Questions? Please ask Mrs. Bodmer or Mrs. Tee.
MONDAYS • Before school: 7:40 -7:50 a.m. • After school: 2:25-2:40 p.m.
TUESDAYS • Before school: 7:40 -7:50 a.m. • Lunch recess: 4th & 5th grades only • After school: 2:25-2:45 p.m.
WEDNESDAYS • Lunch recess: all grades • After school: 1:10-1:25 p.m.
---
Cascadia Garden – Plant drop off
Have you seen the new Garden space?  It's a blank canvas!  I can't wait to see what it will be like at the end of the year!
Thank you to those of you who took plants home from the Lincoln building to water over the summer.  We will be ready for you to drop off the plants on Friday, September 29th or Saturday, September 30th.   You can leave them in the garden space along the fence by the water spigot.
[Read More]
---
Extra clothes needed for nurse's office!
Nurse Kari is in need of a good supply of extra kid's clothing, especially BOYS PANTS FOR 5th GRADERS! Life happens, and sometimes life requires a change of clean clothes! Pants, shirts, socks, and underwear are needed in size 6T and UP! Send your clothing items to the office. Thank you!
---
Cascadia Spirit Wear
This is the final week to order Cascadia Spirit Wear!
We have a great lineup of t-shirts and sweatshirts in two different color options, and a range of sizes to fit the whole family.
To place an order, go to https://cascadiaelementaryseattle2017.itemorder.com/ and select the items you'd like to purchase and pay online. We will not be able to accept offline orders or payment by check this year.
Delivery will be made via KidMail in early October. When you place your order, you will be asked to include your child's name and room number for delivery purposes. If you are ordering for more than one child, you need only provide the child's name you want the whole delivery to go to.
Order deadline is this Sunday October 1st! Be sure and get your orders in early so you don't miss out!
Please note that we will open up the site for orders again in early January after Winter Break. So if you are not able to order now, you will have another opportunity later.
Sizing: Please be sure and refer to the size charts online. Sample sizes are available in the office if you would like to see the size of an item. No refunds or exchanges can be made except for defective items accepted directly by the vendor.
Go Dragons!
Cascadia Sprit Wear Committee – CascadiaSpiritWear@gmail.com
---
---
Volunteer Round-Up:
Attention volunteers! We're using Sign-up Genius for these, and you should see tabs to easily switch to all current sign-up sheets from this page.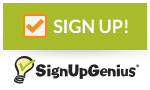 We'll be adding sign-ups on an ongoing basis over the course of the year for anything that comes up.
You will also need to update your volunteer paperwork! Instructions are on the volunteer page.
School and District News:
The Seattle School district is in the process of updating the student assignment plan for high-school assignments. You can find more about this process at their SAP webpage.  More information on how these assignments may affect our kids in a few years may be found here.
Advocacy News
Support Greater Racial Equity in HCC
Racial Equity in HCC is looking for parents, students, educators, and community members to join their school board advocacy campaign.
Sign up here to join our group at a Wednesday board meeting from 5:15-6:30 pm (the public testimony part of the meeting), at the SPS headquarters (we'll provide all the details). We need you!
Racial Equity in HCC is a team of parents, teachers, students, and community members seeking to improve the racial equity of the Advanced Learning programs (AL and HCC) in Seattle Public Schools. For more information, contact Devin Bruckner (devinbruckner@gmail.com).
KidsCo Information:
As a reminder, clubs will begin Monday October 2nd. All students will meet in the cafeteria after school, where instructors will sign them in. If your student does not show up and we have not heard from families, we will be calling to let families know that their child is not at club. Families will pick up directly from the designated space and sign their children out. Club ends at 4:00pm every day.
If you have any questions, please let me know!
Best,