Dragon Digest Issue 3: September 21, 2017
Volunteer Roundup | PTA News  | School and District News  |   Community News | Upcoming Events
President's Message
To all Cascadia families,
Only one full week of school is complete, and so many exciting things are underway and in the works. Thank you to everyone that made it out for our first PTA General Membership meeting last week. We passed our proposed budget for this year, reviewed the annual fund process, and heard about school plans from Principal Birinyi. We had a great showing and were so happy to meet and discuss the year's plans with our members. The hiring process is underway for a new counselor, and all of our other programs are lined up. Our first all-school event, the Fall Festival, is coming up on October 19!
The new PTA volunteer system has been a huge success thanks to you. I have been amazed to see how fast our lunchroom and room parent spots are filling up. It is so inspiring to see the dedication of our parent community. We do have several large volunteer needs fast approaching, including Hearing & Vision Screening (Oct 3-4) and Picture Day (Oct 20). Please visit cascadiapta.org/volunteer if you are able to help, and visit often to look for new volunteer opportunities.
The email list that was used for communications last year and during the summer has been discontinued. If you would like to receive PTA and classroom emails, please be sure you have submitted the Family Registration form on the PTA website (cascadiapta.org/join). The Dragon Directory is available now (cascadiapta.org/dragon-directory) and will be updated periodically. Your information will be included, with permission, after you submit the registration form.
Go Dragons!
Debbie Paulsen, Cascadia PTA President
Principal's Message
Dear Families,
We are starting to get in the swing of things here at school. The rain has started to fall and it's getting chilly in the morning. Unless it is pouring rain though, we go outside for recesses. Please help your child dress appropriately for the weather. Also, don't forget to write their name on any items they bring to school. If items have a name in them, lost and misplaced items can make it back to your child. The lost and found already has quite the collection!
Supervision on the playground starts at 7:35 and all students need to be outside in the morning, unless we call rainy day recess. If it is truly raining before school students will go to their designated spot in the building to wait and meet their teachers. 1st and 2nd Grade in the commons, 3rd Grade to the Library, 4th and 5th Grade to the gym (please make sure they enter through the gym foyer and wipe their feet!).
Thanks to all who are keeping us safe during drop-off and pick-up. Check out my recent email message about changes to the procedures. Remember to drive slowly, ONLY turn right out of the lot, and no idling!
I have been communicating with transportation about the routes still having trouble. If you are experiencing problems with your child's bus route I encourage you to call 206.252.0900 or email transdept@seattleschools.org.
I am also working on different means of communication for us here at school. I've started a 'Principal's Blog' which you can find on the Cascadia website and sign up for using the RSS button. I'll also be working to create a school newsletter that is posted to the website monthly and you can be subscribed to.
Best,
Anna
PTA News and Information
Cascadia Spirit Wear
Are you ready to show your Cascadia school spirit?  Order your Spirit wear today!
Cascadia Spirit Wear is available for order for the 2017-18 school year! We have a great lineup of t-shirts and sweatshirts in various color options, and a range of sizes to fit the whole family.
To place an order, go to https://cascadiaelementaryseattle2017.itemorder.com/ and select the items you'd like to purchase and pay online.  We are not able to accept offline orders or payment by check.
Delivery will be made via KidMail in early October.  When you place your order, you will be asked to include your child's name and room number for delivery purposes.  If you are ordering for more than one child, you need only provide the child's name you want the whole delivery to go to.
Order deadline is this Sunday, October 1st.  Be sure and get your orders in early so you don't miss out!  
Sizing:  Please be sure and refer to the size charts online.  Some sample sizes are available in the office if you would like to see the size of an item.  No refunds or exchanges can be made except for defective items accepted directly by the vendor.
Go Dragons!
Cascadia Sprit Wear Committee – CascadiaSpiritWear@gmail.com
---
Lunchroom News
Volunteering in the lunchroom is a a great way to interact with the kids in our lovely new school. There are a number of volunteer spots open on the volunteer Sign Up Genius.
More information about meals, including menus, payment procedures, and free and reduced lunch details is available at https://www.seattleschools.org/departments/nutritionservices. Please ensure that your child has ample funds in their account to cover their daily purchases.
---
Did you join the PTA?
And if you have questions about the process, what the PTA does or the benefits of
Complete enrollment for adults only, as students are all honorary members. If you have any questions, please email membership@cascadiapta.org
Volunteer Round-Up:
Help Wanted:
Do you have time during the middle of the day and love being outside? Do you love engaging with students and helping them solve problems? We have need for one more Lunch Recess Monitor who wants to join our team for student supervision. Hours are 10: 15-11:45am daily (1.5 hrs), when school is in session. Questions or interest, please email Principal Anna Birinyi aebirinyi@seattleschools.org.
---
Urgent: 30 Volunteers Needed for Hearing/Vision Screening
We need a large number of volunteers to get hearing and vision screenings done for the whole school within one day on October 3. These screenings are done annually by the district to identify students who need support for previously undetected hearing and vision problems. We have a chair lined up to organize but need 15 volunteers for *each* of our two shifts (30 total) to help run three screenings (hearing, near-vision, and distance-vision) as well as to keep waiting kids quiet and escort classes to and from the screening area. Sign up here.
---
Attention volunteers! We're using Sign-up Genius for these, and you should see tabs to easily switch to all current sign-up sheets from this page.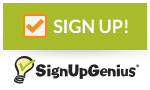 We'll be adding sign-ups on an ongoing basis over the course of the year for anything that comes up.
You will also need to update your volunteer paperwork! Instructions are on the volunteer page.
School and District News:
New District Initiative Aims to Improve Student Safety
Seattle Public Schools is launching a new initiative to keep the 23,000 students using school transportation a lot safer.
We have partnered with King County and American Traffic Solutions to deter drivers from illegally passing buses that are loading and unloading students.
[Read More]
Community News and Happenings:
Wednesday, October 4 is Walk to School Day.
Wednesday, October 4 is Walk to School Day. Mark your calendars and tie your sneakers because with a new building and new routes to explore, we're bound to have even more Dragons walking to school than last year. Details and a map to come next week. If you'd be willing to lead a walking group or want help finding one in your neck of the woods, email Lynne Peck Theis: pecktheis@gmail.com
---
Discover Girls Lacrosse
Discover Girls Lacrosse with Queen Anne Quick Styx!
Join QAQS Girls Lacrosse Club on October 1 for a first-hand look at the sport at our 6th Annual Fall Girls Lacrosse Clinic!  A fun opportunity to experience the fastest growing sport in the Northwest!
When: Sunday, October 1, 2017 9:30am-11:00am
Where: Queen Anne Bowl – 2806 3rd Ave. W.
Who: All girls grades 2-8
Cost: $5 (payable at the clinic)
Registration will be limited to the first 60 players. RSVP/Register/Direct Questions to Brett Carolan, Club Director at brett.carolan@brightonjones.com
For information about the Queen Anne Quick Styx Lacrosse Club visit: www.queenannequickstyx.usl.la
Queen Anne Quick Styx Lacrosse Club is a 501 C-3 non-profit organization and is associated with the Washington Schoolgirls Lacrosse Association and is a member of the U.S. Lacrosse Association.
---
KidsCo Information:
Although club registration will go through this Friday, all families who have already registered should have received a confirmation by now. If you have not, please make sure to contact Kids Co. If you have an earthlink address, you most likely did not receive the confirmation, so you can give us a call if you have any questions. The site number is 206-632-7753.
As a reminder, clubs will begin Monday October 2nd. All students will meet in the cafeteria after school, where instructors will sign them in. If your student does not show up and we have not heard from families, we will be calling to let families know that their child is not at club. Families will pick up directly from the designated space and sign their children out. Club ends at 4:00pm every day.
If you have any questions, please let me know!
Best,
Vanessa Kitchner
Program Manager
Kids Co. at Cascadia
vanessak@kidscompany.org