Dragon Digest Issue 2: September 8, 2017
Volunteer Roundup | PTA News  | School and District News  |   Community News | Upcoming Events
Principal's Message
Hello Families,
I hope all your children enjoyed their first few days of school. I know I did! Teachers are excited to start diving in to curriculum and getting to know your students more. We have been lucky to cultivate an amazing and collaborative staff. I want to introduce our new staff this year.
Our new Head Custodial Engineer, Liba Meatchi, worked extremely hard this summer to get the building ready for us. We also gained a wonderful Resource Room teacher Yelena Amundsen. We have four new classroom teachers, Kaitlin Lawler in 2nd grade, Charrie Gibson in 4th grade (teaching Reading/Social Studies and Science), Conway Downing in 4th grade (teaching Reading/Social Studies and Writing) and Ariana Taylor in 5th (teaching ELA/Social Studies). We have a new half time Librarian, Merrick Bodmer. Victoria Smith will be here on Mondays as our new Instrumental Music Teacher. We have a new (our first) ELL teacher, Kristen Whipple. We also have a new Occupational Therapist, Sharon Groves and a new Physical Therapist, Jennifer McLuen and a new lunchroom manager, Susanne Boyles. We have a new front office staff and admin team. Laura Remme is our Administrative Secretary, House Administrator is Dr. Bill Keating, and we are just waiting on HR to be able to announce our Elementary Office Assistant.
Please help me in welcoming each of these wonderful educators to our team. They are joining a staff of dedicated educators who are highly collaborative and always looking for ways to challenge and grow their students.
As a new building there are many things that are being modified or adjusted as we settle in. We are constantly updating the website to be more clear, accurate and specific. We are also working on updating the Parent, Student Handbook and will be posting and emailing it out to families soon. My goal is to have information that families need clear and readily accessible. Please let us know if you have any questions.
This year also holds some big changes throughout the district. We now have 75 minutes early-release (1:10pm) for the remainder of the Wednesday's this school year. We are also rolling out a new Reading and Writing Curriculum from the Center for Collaborative Classrooms (CCC). We are excited about these changes and think that they will enhance teacher collaboration and student access to high-quality literacy instruction.
I am excited to have the school year underway and hope to see many of you at the PTA meeting on Thursday.
Anna
Cascadia | Principal
PTA News and Information
Cascadia PTA General Membership Meeting
Please join us for the first Cascadia PTA general membership meeting on this Thursday, September 14 from 7-9pm in the Commons. We will discuss our plans and review the PTA budget, and Principal Birinyi will  join us for a presentation and Q&A. Kids are welcome!
To be a voting member at the meeting on Thursday, please be sure you've joined the PTA this year. Any and all adults are welcome to join our PTA, but our students are honorary members and do not need to join.
-Debbie Paulsen, Cascadia PTA President
---
Nutrition Services
Cascadia has a new Lunch Manager, Susanne Boyle, who shares the following:
Breakfast is served daily starting at 7:30am.  More information about meals, including menus, payment procedures, and free and reduced lunch details is available at https://www.seattleschools.org/departments/nutritionservices).
---
Allergens at Cascadia
We always work to ensure the health and safety of all our students. We have many students with food and other allergies. We are not a peanut-free school, but do have an allergen free lunch table and many classrooms are allergen free for snacks and class parties.
In the lunchroom: If your child has allergies or has a friend they want to sit with at the allergy free table during lunch please ensure their lunch is free of peanuts, dairy, seeds and seed butter, and Tree Nuts (including: almonds, Brazil nuts, cashews, chestnuts, filberts/hazelnuts, macadamia nuts, pecans, pistachios, pine nuts, shea nuts and walnuts.)
In the classroom: Teachers will communicate to you if your child's classroom is allergen free. Classrooms that are allergen free should follow the direction of the teacher on what type of snacks to send or any other food restrictions. In general avoid peanuts, seeds and tree nuts.
Please also never give a student food unless you have talked with their teacher or their parent.
---
Welcome to the Library
Dear Cascadia families,
Welcome to a new and exciting school year and to a beautiful new building! I would like to take this opportunity to introduce myself to you as I am new this year too. My name is Merrick Bodmer and I'm thrilled to be the librarian this year. I have my masters in teaching and this is my 12th year on the job, 5th year as a librarian. When I'm not teaching or reading I like to spend time with my family. I live in West Seattle with my husband and three sons, ages seven, five and two. Needless to say, they keep me very busy!
The library at Cascadia will be open 2.5 days a week on Mondays, Tuesdays and half day Wednesdays. I look forward to partnering with you in the education of our children! Students are allowed to check out up to 5 books a week (first grade is starting with 3 books this week) and can return them at any point during the week. There is a return bin in the library. We have spent time at school discussing library citizenship and how to take care of a book and although the children have learned the library rules and routines, they may need your help with reminders.
Please mark on your calendar your child's assigned library day (check with their teacher for this) and books should be returned each week if he/she wishes to check out new books. Please also see that your child keeps the library book in a safe place at home, away from food, pets or younger siblings that might damage the books. Children should carry library books to school in a book bag or backpack.
Thanks for your assistance and please let me know if I can help you in any way.
Sincerely,
Merrick Bodmer
---
Greetings from the Cascadia Fine Art Department
My name is Adrian Watts-Driscoll. I am writing to introduce myself as your child's art teacher for the 2017-2018 school year. I am truly looking forward to a fantastic year and am so excited to foster creative expression in our wonderful students.
Our goal is to encourage critical thinking, positive social/emotional learning and self expression, enhance skill development and inspire innovative thinking. I will do this by providing students with opportunity to explore a variety of art media, learn skills, reflect on personal progress and incorporate personal interests into lessons when appropriate. Students will explore a variety of art media throughout out the year, study several inspirational famous artists, work in collaboration groups and engage in Socratic Seminar style inquiry based discussions.
If you would like to view samples of some of the types of lessons we are doing in class and happen to be on Facebook I have set up a profile for the art program. This profile is meant as a digital easy to access place for parents and friends of the program to be able to see a few highlights of things happening in class. As the year progresses I will upload samples of some of our lessons so please feel free to send a friend request to me at Adrians Art Stars, Seattle WA.
This is only a supplemental way to share. So If you are not on Facebook, don't worry, student work will be displayed in our beautiful new school throughout the year. We will also have a special annual arts night exhibit in the spring. At that time family and friends will be invited to visit the school and see a beautiful exhibition representing some of the wondrous creations made by students throughout the year.
Many, Many thanks to all of you who sent in art supplies to help us build up this new program. Finally, a GIANT THANK YOU for supporting our of students and making the Cascadia learning community truly great!
Adrian Watts-Driscoll, Ed. D
Art Teacher
Cascadia Elementary
---
Cascadia Spirit Wear
Are you ready to show your Cascadia school spirit?  Order your Spirit wear today!
Cascadia Spirit Wear is available for order for the 2017-18 school year! We have a great lineup of t-shirts and sweatshirts in various color options, and a range of sizes to fit the whole family.
To place an order, go to https://cascadiaelementaryseattle2017.itemorder.com/ and select the items you'd like to purchase and pay online.  We are not able to accept offline orders or payment by check.
Delivery will be made via KidMail in early October.  When you place your order, you will be asked to include your child's name and room number for delivery purposes.  If you are ordering for more than one child, you need only provide the child's name you want the whole delivery to go to.
Order deadline is this Sunday, October 1st.  Be sure and get your orders in early so you don't miss out!  
Sizing:  Please be sure and refer to the size charts online.  Some sample sizes are available in the office if you would like to see the size of an item.  No refunds or exchanges can be made except for defective items accepted directly by the vendor.
Go Dragons!
Cascadia Sprit Wear Committee – CascadiaSpiritWear@gmail.com
Volunteer Round-Up:
Attention volunteers! We're using Sign-up Genius for these, and you should see tabs to easily switch to all current sign-up sheets from this page. Here are a few examples of our current needs: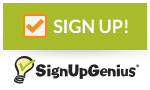 We'll be adding sign-ups on an ongoing basis over the course of the year for anything that comes up.
You will also need to update your volunteer paperwork! Instructions are on the volunteer page.
School and District News:
District Response to DACA Decision
Dear Seattle Public Schools Families,
On Sept. 5, 2017, President Trump directed the U.S. Department of Homeland Security (DHS) and U.S. Citizenship and Immigration Services (USCIS) to phase out and eventually end the Deferred Action for Childhood Arrivals (DACA) program over the next two and half years.
DACA has protected nearly 800,000 young undocumented immigrants brought to the United States as children from deportation and given them an opportunity to achieve the American dream.
We recognize this directive has heightened a sense of anxiety and fear for our families and students. Seattle Public Schools stands with our governor, state attorney general, local legislative delegation and elected city and county leaders against the end of DACA. We have hope that Congress will act swiftly to find a positive solution.
Seattle Public Schools is committed to educating children regardless of religion, race, ethnicity, sexual orientation, gender identity, country of origin or immigration status. We will do whatever it takes to make sure every student thrives and want to reassure you, that we will do everything within our power to make sure all of our children are safe, honored and respected while in our care.
Community News and Happenings:
Discover Girls Lacrosse
Discover Girls Lacrosse with Queen Anne Quick Styx! Join QAQS Girls Lacrosse Club on October 1 for a first-hand look at the sport at our 6th Annual Fall Girls Lacrosse Clinic!
When: Sunday, October 1, 2017 9:30am-11:00am
Where: Queen Anne Bowl – 2806 3rd Ave. W.
Who: All girls grades 2-8
Cost: $5 (payable at the clinic)
A fun opportunity to experience the fastest growing sport in the Northwest!
Registration will be limited to the first 60 players. RSVP/Register/Direct Questions to Brett Carolan, Club Director at brett.carolan@brightonjones.com
**Ballard High School Girls Lacrosse Team Members and Coach are anticipated to be in attendance as instructors
For information about the Queen Anne Quick Styx Lacrosse Club visit: www.queenannequickstyx.usl.la
Queen Anne Quick Styx Lacrosse Club is a 501 C-3 non-profit organization and is associated with the Washington Schoolgirls Lacrosse Association and is a member of the U.S. Lacrosse Association.
---
PARK(ing) Day
Providing temporary public open space . . . one parking spot at at time.
PARK(ing) Day is a annual open-source global event where citizens, artists and activists collaborate to temporarily transform metered parking spaces into "PARK(ing)" spaces: temporary public places. The project began in 2005 when Rebar, a San Francisco art and design studio, converted a single metered parking space into a temporary public park in downtown San Francisco. Since 2005, PARK(ing) Day has evolved into a global movement, with organizations and individuals (operating independently of Rebar but following an established set of guidelines) creating new forms of temporary public space in urban contexts around the world.
The mission of PARK(ing) Day is to call attention to the need for more urban open space, to generate critical debate around how public space is created and allocated, and to improve the quality of urban human habitat … at least until the meter runs out!
Friday Sept. 15 is the annual global PARK(ing) Day. RESMS is collaborating with the other school PTSA's on campus, Seattle Greenways, and the neighboring community to host three "pop-up" demonstrations of potential curb-bulbs and safety provisions next to the schools. We need volunteers for the morning start of school, and afternoon end of school time.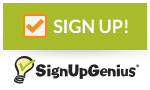 Seattle Dept of Transportation (SDOT) often takes the design ideas from parking day and use it to improve the sidewalks and crossings. 
---
KidsCo Information:
As a reminder, club registration is currently open. More information may be found here.
Contact Vanessa at vanessak@kidscompany.org with questions.