Dragon Digest Issue 1: September 8, 2017
Volunteer Roundup | PTA News  | School and District News  |   Community News | Upcoming Events
President's Message
To all Cascadia families,
I hope you all enjoyed a great start to the school year this week. We have such an incredible new building and playground and we are so excited to grow our community in this space.
Your PTA and parent volunteers have been hard at work this summer preparing for the coming year. We recently unveiled the new and improved PTA website (cascadiapta.org), your one stop for all things PTA. It includes news and updates, a new system to sign up for volunteer opportunities, a complete and customizable calendar, advocacy updates, fundraising information, and more! Make sure your family has registered this year using the Family Registration form (cascadiapta.org/join) so you will receive all email communications. Other useful resources include the school site (cascadiaes.seattleschools.org) and the community Facebook page (facebook.com/groups/CascadiaHCC).
Our existing PTA programs will continue at the new location, including first and second grade STYLE music, third grade garden, fourth and fifth grade instrumental music, and fifth grade drama. Our traditional events will carry on, along with some exciting additions like the upcoming Fall Festival (Oct 19) and Friday Movie Nights (Dec 1, Jan 19, and Mar 16)!
As in the past, we will be holding only one Annual Fund drive to fully support this year's budget. Expect red envelopes to come home in early October and please remember we need your support to make this year a success!
We are so happy to be working with our excellent new Principal and wonderful staff and look forward to a year of many firsts for our great community. We hope you can join us for our first PTA General Membership Meeting on September 14 from 7-9pm. We'll review the budget and Principal Birinyi will join us to talk about school plans and answer questions. I hope to see you there!
Go Dragons!
Debbie Paulsen, Cascadia PTA President
PTA News and Information
Cascadia Spirit Wear
Are you ready to show your Cascadia school spirit?  Order your Spirit wear today!
Cascadia Spirit Wear is available for order for the 2017-18 school year! We have a great lineup of t-shirts and sweatshirts in various color options, and a range of sizes to fit the whole family.
To place an order, go to https://cascadiaelementaryseattle2017.itemorder.com/ and select the items you'd like to purchase and pay online.  We are not able to accept offline orders or payment by check.
Delivery will be made via KidMail in early October.  When you place your order, you will be asked to include your child's name and room number for delivery purposes.  If you are ordering for more than one child, you need only provide the child's name you want the whole delivery to go to.
Order deadline is this Sunday, October 1st.  Be sure and get your orders in early so you don't miss out!  
Sizing:  Please be sure and refer to the size charts online.  Some sample sizes are available in the office if you would like to see the size of an item.  No refunds or exchanges can be made except for defective items accepted directly by the vendor.
Go Dragons!
Cascadia Sprit Wear Committee – CascadiaSpiritWear@gmail.com
---
Important Information for the New School Year
In case you missed any important information for the first day, here are some important links:
---
Did you join the PTA?
More than 185 parents have already joined the Cascadia PTA – thank you!
And if you have questions about the process, what the PTA does or the benefits of
Complete enrollment for adults only, as students are all honorary members. If you have any questions, please email membership@cascadiapta.org
---
Cascadia Calendar System
Cascadia PTA has a new calendar system. You can find the calendar on the PTA website (http://cascadiapta.org/events/), or on the school website (http://cascadiaes.seattleschools.org/cms/One.aspx?portalId=1927&pageId=1943).
One great thing about this new system is that you can filter the calendar to display only the events you wish to see.  From the PTA website (http://cascadiapta.org/events/), you can use the 'categories' drop down menu and choose your own child(ren)'s grade, or 'All School'.  Holding down the shift key while you choose the categories allows you to select multiple categories at one time.
Subscribing to the calendar is a great way to stay on top of upcoming events.  Once you have chosen your optimal set of categories, you can subscribe to the calendar using the 'subscribe' button at the bottom right.  If you do not use one of the listed web calendars, you can also obtain the .ics address which will work with most web calendars (for example, the address for all events is:  
https://calendar.google.com/calendar/ical/7v91c135gje6u4ap2bhscf432cocpake%40import.calendar.google.com/public/basic.ics
).  If you have previously subscribed to the Google calendar you will need to change your subscription to the new one.
Volunteer Round-Up:
Attention volunteers! We're using Sign-up Genius for these, and you should see tabs to easily switch to all current sign-up sheets from this page. Here are a few examples of our current needs: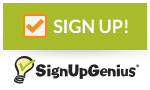 We'll be adding sign-ups on an ongoing basis over the course of the year for anything that comes up.
You will also need to update your volunteer paperwork! Instructions are on the volunteer page.
School and District News:
This summer, Seattle Public Schools redesigned the navigation for all public school websites. Take a moment to get familiar with the new site!
Community News and Happenings:
PARK(ing) Day
Providing temporary public open space . . . one parking spot at at time.
PARK(ing) Day is a annual open-source global event where citizens, artists and activists collaborate to temporarily transform metered parking spaces into "PARK(ing)" spaces: temporary public places. The project began in 2005 when Rebar, a San Francisco art and design studio, converted a single metered parking space into a temporary public park in downtown San Francisco. Since 2005, PARK(ing) Day has evolved into a global movement, with organizations and individuals (operating independently of Rebar but following an established set of guidelines) creating new forms of temporary public space in urban contexts around the world.
The mission of PARK(ing) Day is to call attention to the need for more urban open space, to generate critical debate around how public space is created and allocated, and to improve the quality of urban human habitat … at least until the meter runs out!
Friday Sept. 15 is the annual global PARK(ing) Day. RESMS is collaborating with the other school PTSA's on campus, Seattle Greenways, and the neighboring community to host three "pop-up" demonstrations of potential curb-bulbs and safety provisions next to the schools. We need volunteers for the morning start of school, and afternoon end of school time.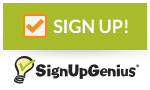 Seattle Dept of Transportation (SDOT) often takes the design ideas from parking day and use it to improve the sidewalks and crossings. 
---
KidsCo Information:
As a reminder, club registration will not open until Monday September 11th at 8:00am. Clubs are filled on a first come, first serve basis. This means that the order we receive the registration forms in, is the order we will fill the clubs. Most clubs have a capacity and may fill up by the end of the first day.
The registration form will be available under the the After School Clubs tab on the Cascadia PTA site at 8AM on Monday, Sept. 11th. Contact Vanessa at vanessak@kidscompany.org with questions.